Social Enterprise support

As an ecosystem enabler, Desert Resource Centre works on desert land, life and living, issues to facilitate a sustainable, environment positive and inspiring change. We celebrate deserts and its innate potential, through partnerships, technologies, knowledge and resources. Through grassroots efforts and an open source approach we inspire and facilitate a cadre of passionate change makers to approach critical environmental & social actions innovatively.
We're working on pastoralism, textile and Agro-ecology clusters. Energy and micro- entrepreneurship are important areas of work. Innovative initiatives include ecosystem for a natural dyeing enterprise, camel and goat milk value chains, and common property resources improvement towards a holistic pastureland develop programme model.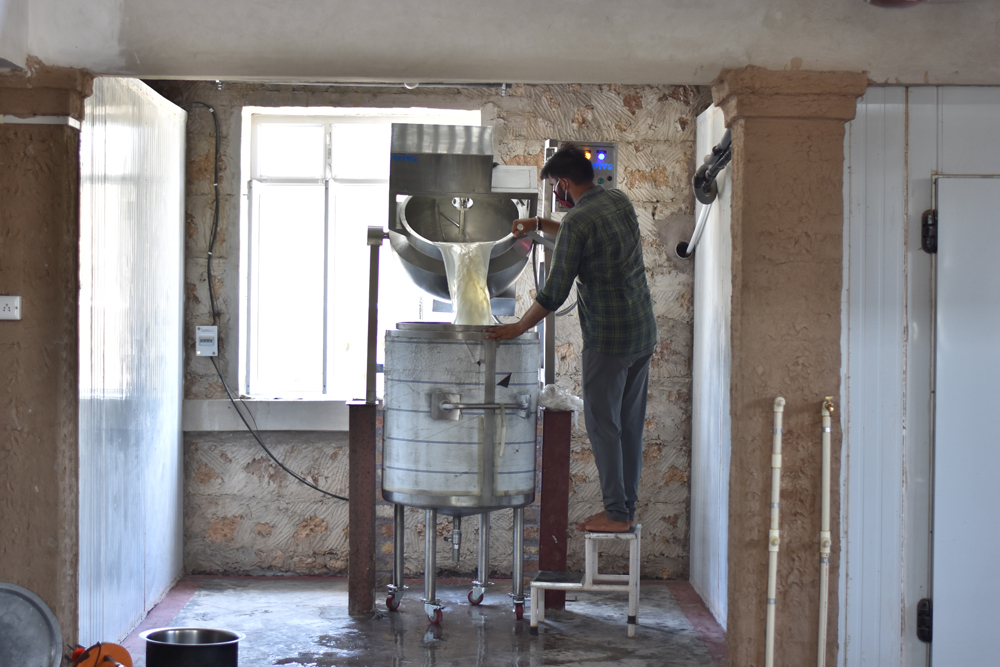 Our major focus is on working with youth, artisans, pastoralists and farmers of deserts. Through various programmes we're working with a very wide number of people from desert community. Most of our artisan partners are women while men represent our Agro- ecology intervention partners. With youth, we aim at promoting micro-entrepreneurship for a robust social enterprise ecosystem.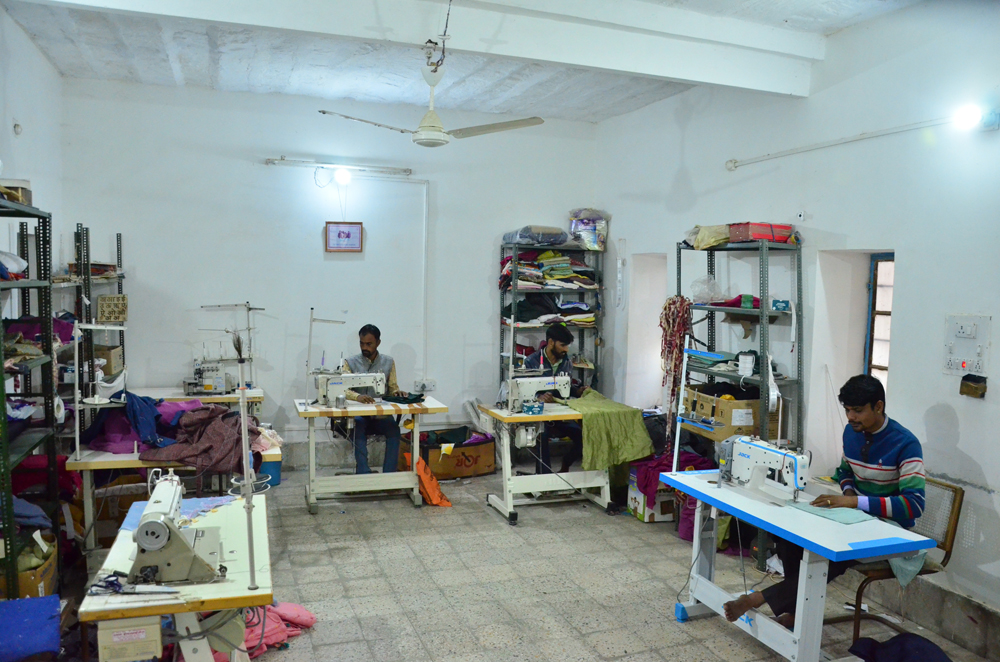 Key areas for social enterprise development at DRC currently are:
Natural & organic Farming
Net zerodairy
Clean Energy – hydro
Textiles & Crafts
Green Enterprises promotion
Desert Knowledge management – water, environment, pastoralism, cultures, architecture,
Technologies (ICT4D) for development – currently developing a custom ERP for Urmul crafts programme
Technical and management services provided by DRC to social enterprises:
Cluster identification and developing plan for social business
Value Chain Development
Strategic connects, advocacy for the enterprise
Enterprise Support Services – innovation, incubation, implementation
Training and Capacity Building
Technology development support
Marketing, branding and storytelling support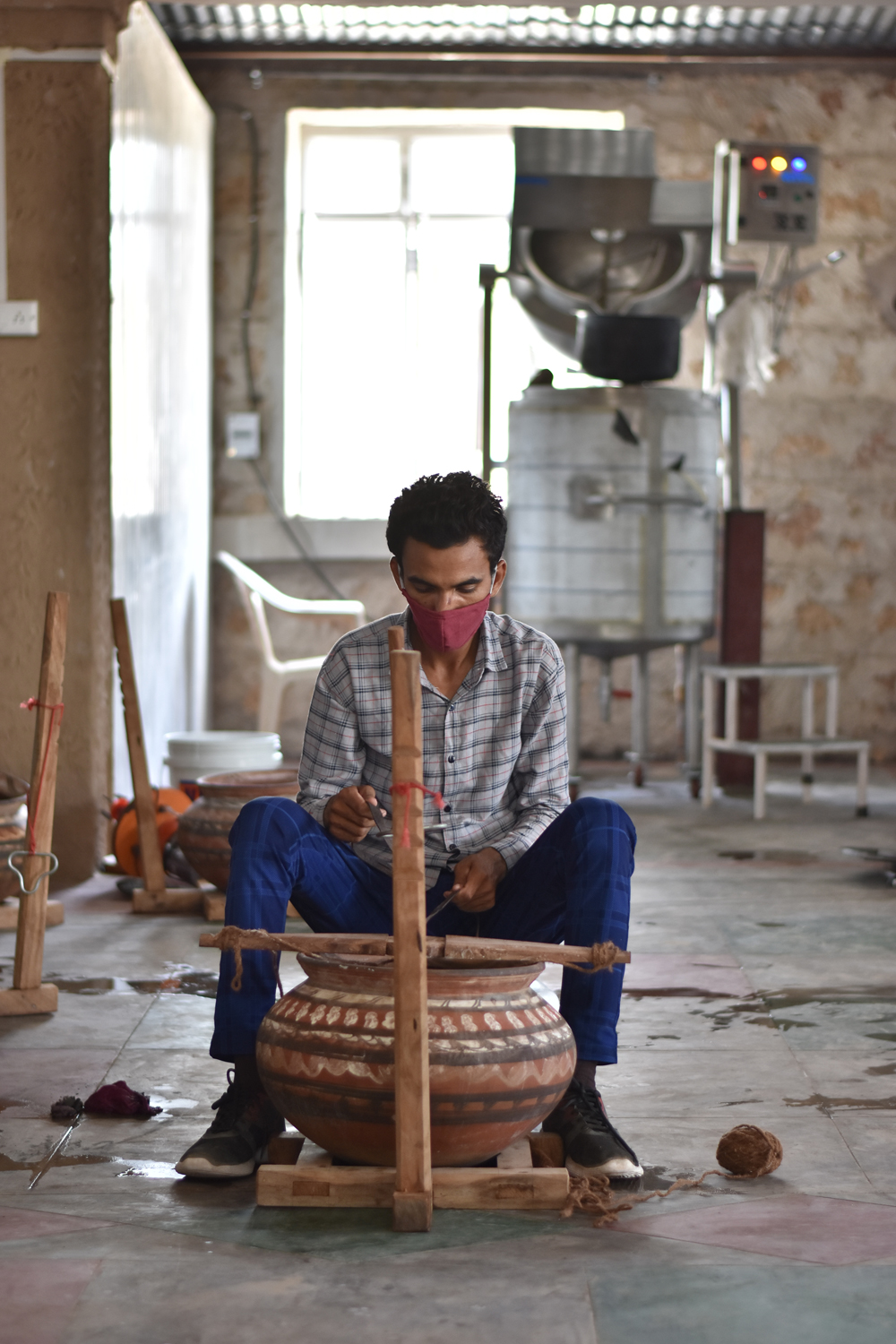 Name of the activity

 

Sector

 

Cluster/Villages

Number of beneficiaries impacted

Donor Agency

 

Year

Duration of Activity

Expenditure (Rs. in lakhs)

The Camel Partnership

Dairy

80 villages in three districts of western Rajasthan

3000

Selco Foundation,
HDFC CSR,
Axis Bank CSR,
Sahjeevan

2019-2024

4 years

400 +

Sustainable Agriculture Programme

Agro- Ecology

Three clusters covering four districts in Rajasthan

2000 +

Oracle, HDFC CSR,Selco Foundation

2016-2022

6 years

400 +

Enhancing craft
skilling programme

Textile

Four Clusters in
Rajasthan

7000 +

Accenture

2015-
2022

7 years

600 +

Natural Dyeing

Textile

One cluster in
Bikaner district

650 +

MSME

2020-
2023

3 years

300 +
Past experience in Cluster development:
1. Embroidery Crafts Cluster, Western Rajasthan in partnership with Urmul group supported by Accenture, 2016 till date
2. Natural Dyeing Cluster, Western Rajasthan under SFURTI, MSME, GoI, 2019 till date
3. Camel milk cluster, Western Rajasthan, 2018 till date – Axis Bank Foundation
4. Arid zone agriculture cluster, Western Rajasthan, 2-16 till date, Oracle India
5. Olive cluster, Agra, UP – 2021 – under final review for approval, MSM, GoI
6. Indigenous farming cluster, Manipur, 2021 – under final review for approval, MSME, GoI
7. Hydroponic fodder station cluster, Selco Foundation