Agricultural practices in the western part of Rajasthan have drastically changed after the introduction of the Indira Gandhi Canal. Farmers started practising industrial farming techniques to increase the yield. Eventually it led to a sheer rise in input cost, soil degradation, largely impacting the biodiversity of the region. To impede the consequences of industrial farming, Desert Resource Centre has collaborated with Urmul Trust to address the various issues of agriculture, value chain, etc.
DRC and Urmul trust collaboratively formulated the Sustainable Agriculture Programme funded by Oracle which is being implemented in Nagaur and Bikaner District for 5 years. DRC supported Urmul Trust in conceptualising the intervention, programme planning and implementation to holistically challenge the consequence of unsustainable farming and moving towards resilience and holistic development of a community. The programme was designed to enable a set of services such as capacity building, infrastructural support, ecosystem enhancement for the small farmers of Rajasthan. The project aimed at developing working and replicable organic farms in the middle of desert with infrastructure development for harvesting rainwater and renewable energy. Inspiring farmers to adopt organic and sustainable farming, transforming the current practices and attitude towards responsible and sustainable and developing a dairy value chain. Eventually all this culminates at establishing a farmer-owned enterprise leading to enhanced income for marginal farmers.
Transforming Desert Farming Techniques and Enterprises
Life in deserts has unique features of adaptation and resilience. Living has evolved harmoniously with nature to pass on the traditions, indeginous knowledge of desert to next generation. Resources crunch and harsh climatic conditions in the Thar challenge the living on a daily basis despite the challenges Thar desert is densely populated.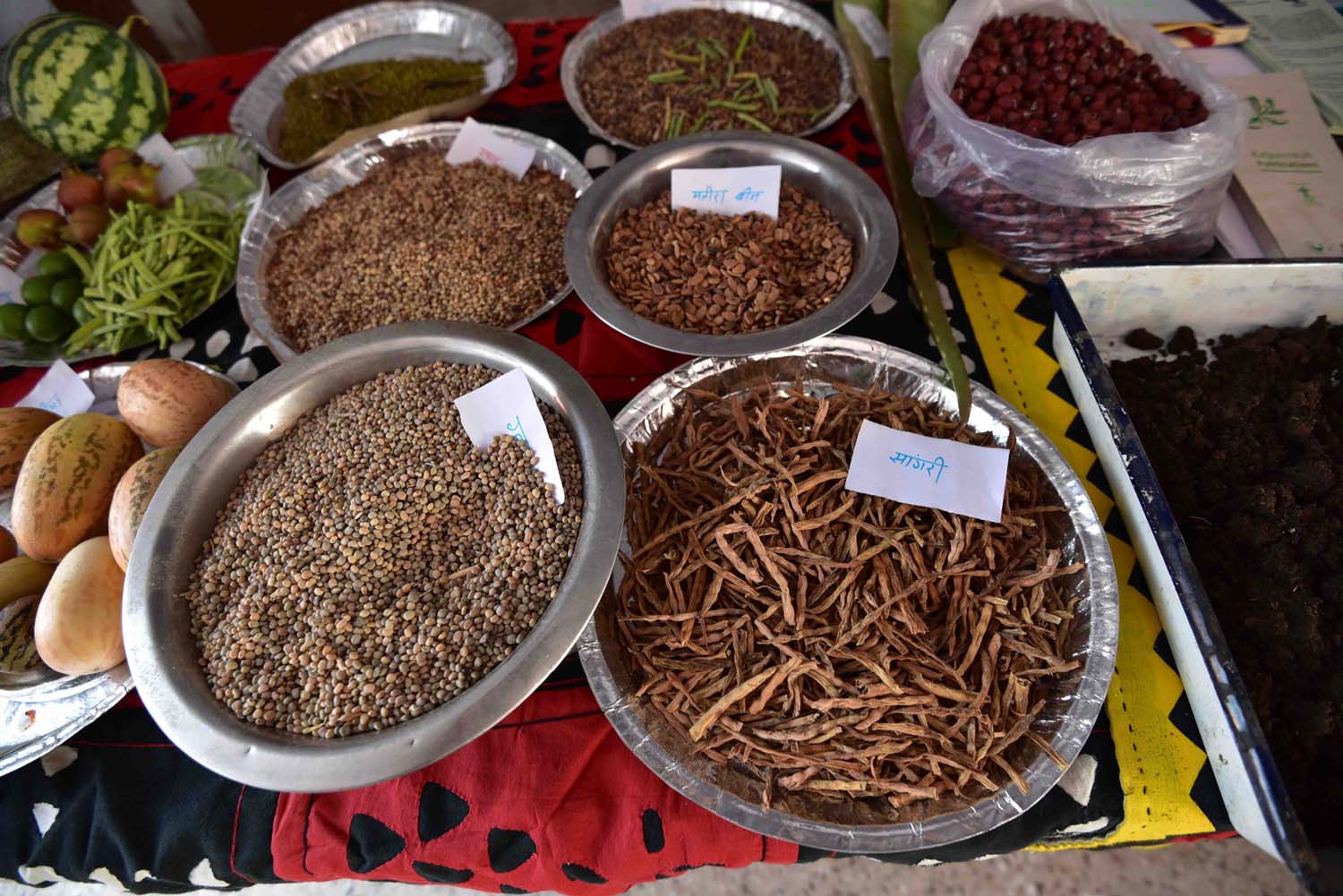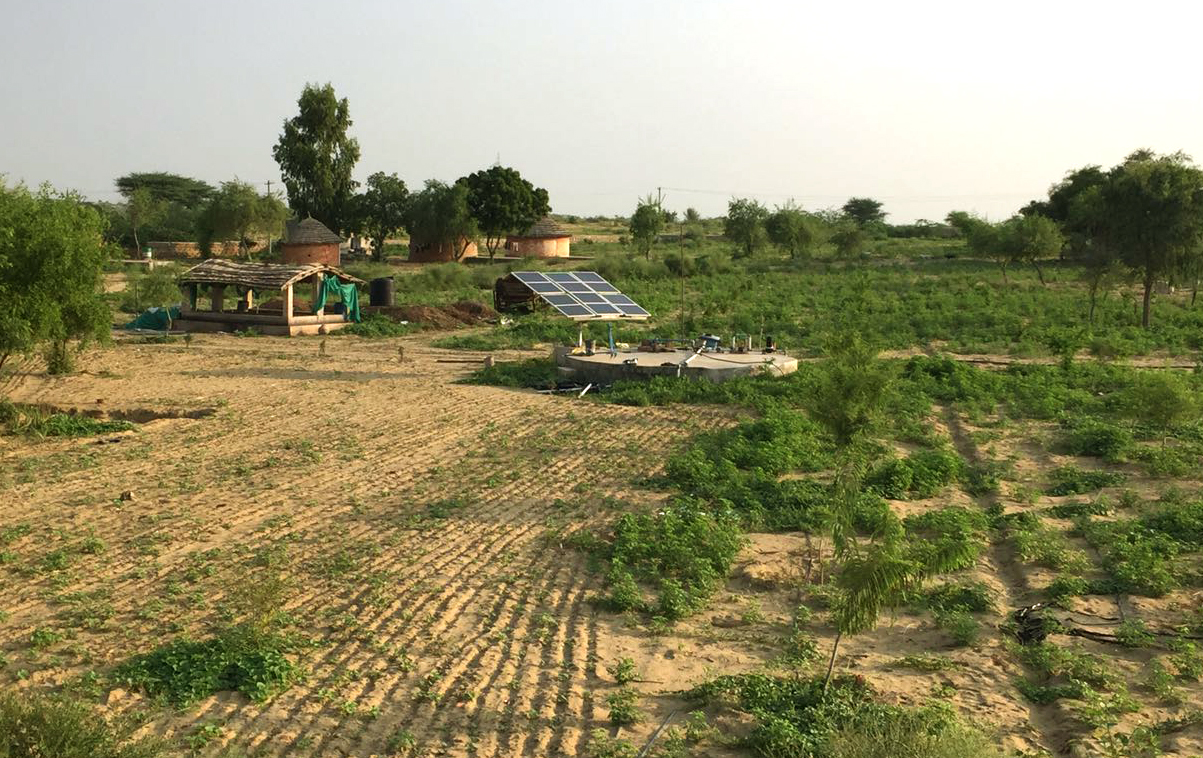 With knowledge inputs from DRC, an Agri-demo farm has been developed in the middle of the desert at the Urmul Campus at Bajju village. This farm is a space for various agricultural experimentation, practicing various forms of sustainable farming and recording the data for research and implementation. Around 350 fruit plants have been planted in the farm including Lime, Berry, Amla, Gooseberry, Pomegranate and Kinu. Varieties of gram, radish, bathua plants and several organic vegetables are also sown here.
DRC is continuously developing knowledge and communication material for the programme documentation and outreach across various segments. These include research papers, policy documentation, training modules, booklets on innovative farming techniques and IEC material for the farmers, animal rearers, etc.
With the technical and knowledge impetus, we successfully experimented with installation of a Hydroponics setup in the deserts which facilitates the production of Sorghum, Barley, Wheat, etc. These are then being used as green fodder for the cattle at the Urmul Dairy even during the dry Thar summers. The organic green fodder prepared at the Urmul Campus at Bajju reduces the fodder expenses of the farmers and also provides improved quality of milk. We are also looking to set up a fodder station in the desert and capacitate the local farmers for usage and upkeep of these units.
We have helped set up a biogas unit where cow dung collected from the Urmul dairy is used in feeding the biogas feeder. Also, the slurry which is accumulated from the gas plant in the farm is converted into vermicompost and being made available to the farmers for use as organic pesticide. The biogas unit has produced 54 cylinders of gas thus far (May 2021) which is being used in the Urmul campus canteen.
Support under the Desert Innovation Fund of DRC has helped in setting up a solarised Masala Grinding unit in Nagaur district in collaboration with Women Farmers Producer Company Limited. This solar run unit produces ground masala of locally cultivated spices like red chilies, cumin seeds, turmeric, coriander which benefits the women enterprise and provides them employment.
DRC has been forging convergence with various government and non-government organisations. We have been working to raise resources- knowledge, technological and monetary. To scale up our agor-ecology interventions we have collaborated with organisations such as Harvest plus, Hydrogreen, Selco Foundation, etc. With the same vision, we drive the National Alliance of Natural Farming to connect with different government organisations working on the same vision.
Milk processing unit set up in Urmul Campus at Bajju and Pokaran will facilitate the storage of cow milk collected at Urmul Dairy. DRC is actively engaged in setting up a value chain for milk derivative products.